28 Jan. 2022


The fresh snow and low temperatures outside have certainly managed to persuade many to spend their weekends in the mountains. Whether you choose to go skiing in mountain resorts, or opt for a secluded cottage where you can spend time with your loved ones, surrounded by the extraordinary landscapes that this season offers, it is necessary to prepare properly so that you can enjoy every moment spent there. This also means choosing the right car for the right weather, safe and comfortable for you and your family or friends.
For this reason, we have prepared for you 3 proposals for rental cars suitable for a mountain holiday:
Skoda Karoq is one of the most comfortable cars in this class. Due to its well-balanced proportions, spacious interior and its remarkably large trunk, this car is extremely suitable for a family holiday in the mountains. You will definitely not feel the stress of luggage! In addition, excellent road holding, stability and low noise levels will improve the quality of your trip.
In terms of safety, Karoq is equipped with a number of assistance systems and connectivity options that transform the driving experience and make any trip safer.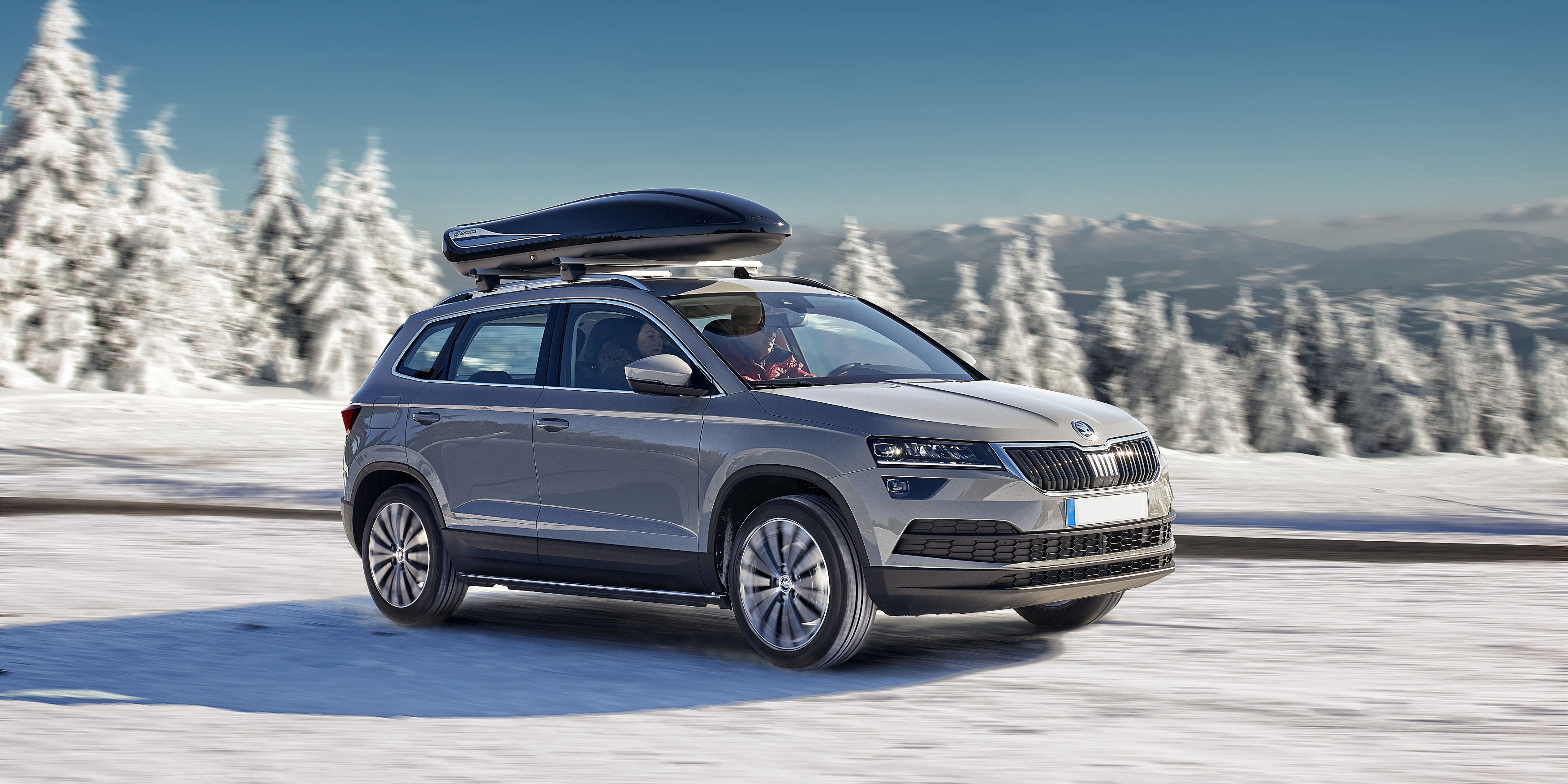 Among our proposals for cars suitable for a mountain holiday is the new Skoda Kodiaq Ambition 4x4. Despite its large, intimidating dimensions, being the largest SUV of the Skoda brand, this car is exceptionally easy to drive and is very comfortable when it comes to your needs and those that accompany you.
The design that conveys the idea of ​​strength and safety is complemented by well-defined lines, a special body and elements specific to 4x4 models such as sill masks or cloud guards. Thus, Kodiaq is suitable for any type of travel, and on off-road roads it is right in its element. In addition, regardless of speed or type of road, the stability of this car is extraordinary.
Safe, comfortable, spacious with the possibility of obtaining 7 seats and equipped with numerous assistance and connectivity systems, Kodiq is definitely an excellent car option that you can rent for a trip to the mountains in winter.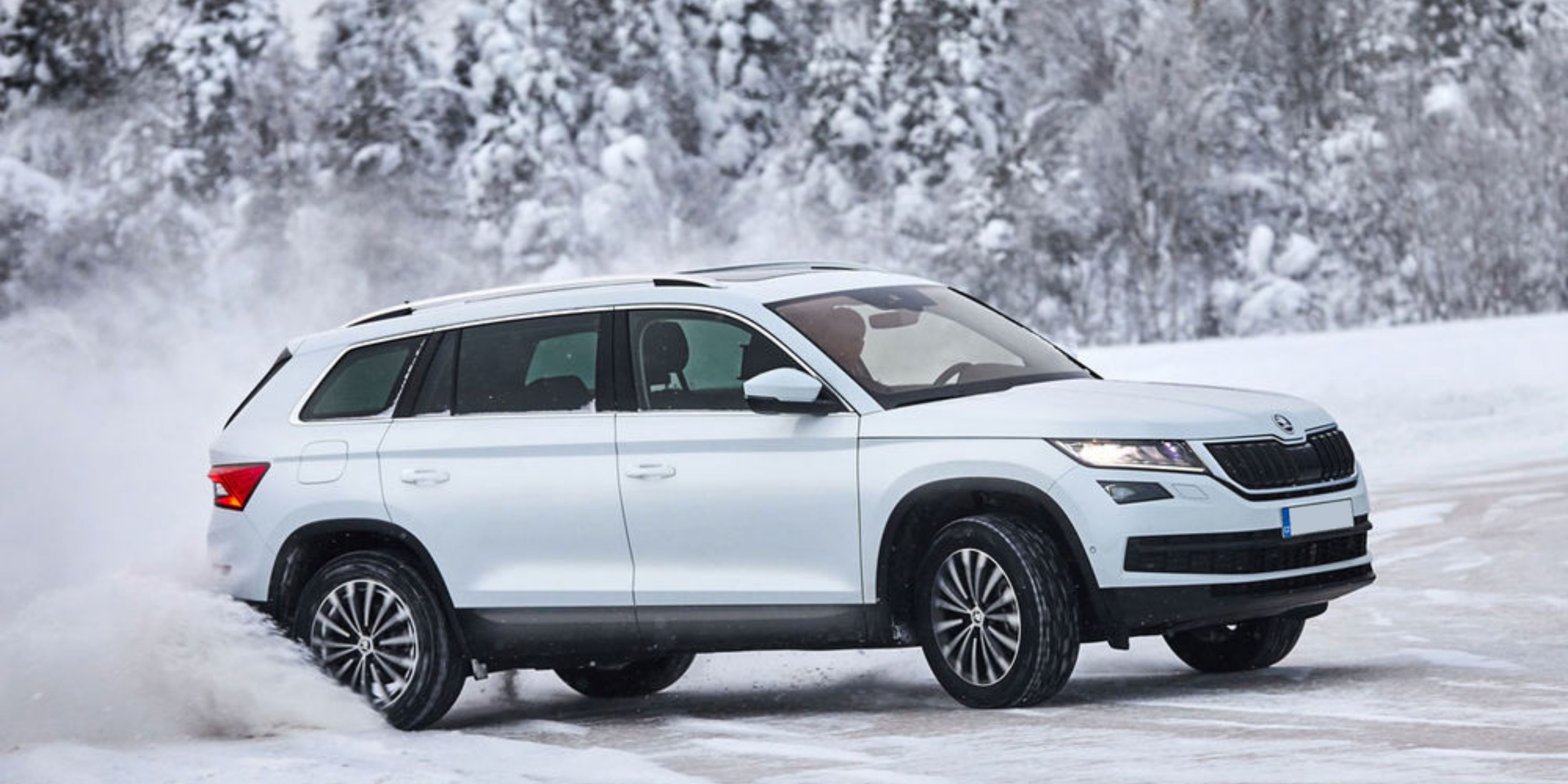 Seat Ateca is an SUV suitable for all types of needs, being modernized with new equipment, captivating technology and advanced safety systems. Thus, always vigilant, thanks to the modern safety systems Front Assist, Adaptive Cruise Control (ACC) or Pre-Crash Assist, your journey is safer than ever, and you can focus on what matters.
Also, another reason that makes this car suitable for a holiday in the mountains, in winter, is that you can access certain functions remotely, through your phone. Thus, you can control the air conditioning system remotely, so you can heat the car and ensure the optimum temperature before getting behind the wheel. In addition, you can easily identify the position where you parked and receive warnings in case of possible theft attempts.

In terms of space and comfort, when it comes to Seat Ateca, you get the most out of it! The interior, equipped with 5 seats is enough for the whole family, and your trip will definitely be a pleasant and comfortable one.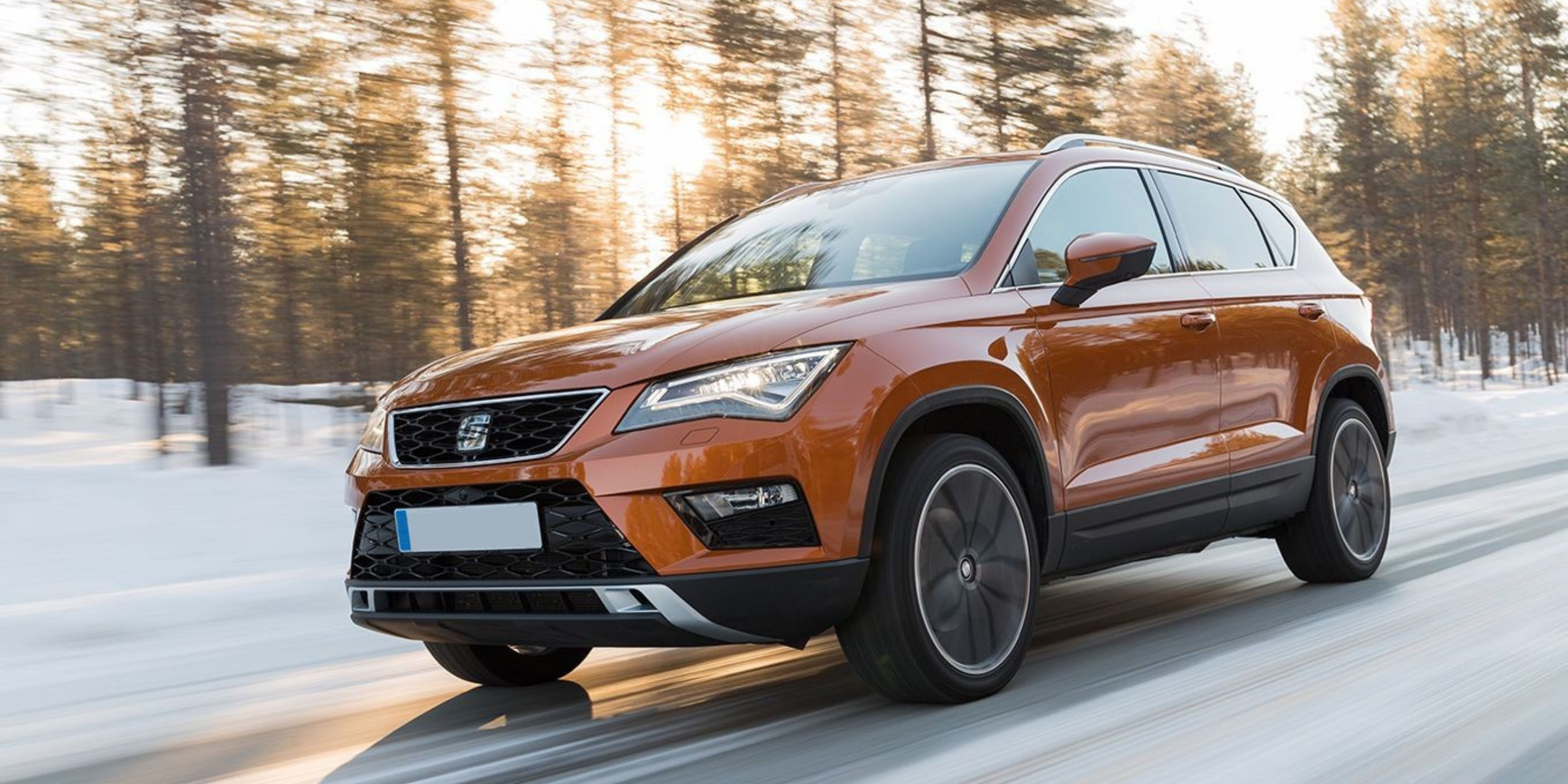 If you have decided to go on a mountain or skiing holiday with your family or friends, choose a suitable, safe and comfortable car that will cope with the route you have planned to go. The Compexit Rent a car fleet is large enough for you to find the right car for your needs.