16 Nov. 2020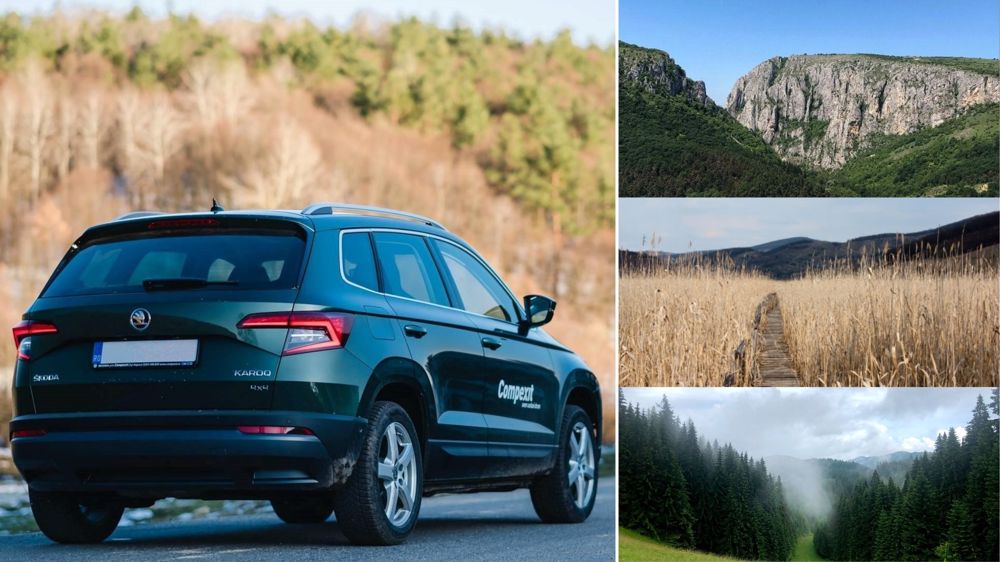 If you are on holiday in Cluj and you don't know what to visit, you can choose to rent a car and see what tourist attractions you can explore around the city.
Turda Gorges
Less than 40 km from Cluj-Napoca are the Turzii Gorges, a place where you can admire the rock walls of up to 200 meters, the slopes with rich vegetation and hiking trails.
Climbing enthusiasts have climbing routes, and those who prefer walking, can admire the rocky landscape on the tourist trails.
Nearby, there is another nature reserve, less known - Turenilor Gorges. The area is known for its wild relief, imposing rock walls and spectacular landscapes.
Bánffy Castle
Bánffy Castle is located in Bontida, 30 km from Cluj-Napoca and by car you can reach by driving on the E576 road in the direction of Dej. Known in its heyday as the Versailles of Transylvania, the castle has a long history and impresses with its baroque style and imposing architecture.
Located on the right bank of the Somesul Mic, the castle still maintains its charm and is worth a visit if you are in the area.
The reeds from Sic
The reeds from Sic are a protected area and represent the largest area of ​​reeds in Romania, after the Danube Delta. The area is about an hour from Cluj-Napoca and consists of swamps, ponds and rich vegetation of reeds and rushes. In the reservation you will find many species of birds of a special beauty.
If you arrive in Sic, you can admire the traditional houses in the village, and near the reeds you will find Lake Pike, the deepest natural sweet lake of Transylvania.
Baisorii Mountain Resort
Located approximately 60 km from Cluj-Napoca, Muntele Baisorii Resort is the right choice if you want to get rid of the urban crowd for a few hours and enjoy the beauty of nature. In winter, the resort is the ideal place for ski enthusiasts, and during this period you can enjoy nature walks.
If you like mountain hiking, in the area you will find several marked tourist routes that you can cover.
Cluj area has a lot of attractions with spectacular landscapes, and the ones presented are just some of the tourist attractions in the surroundings that you can visit. All you have to do is get behind the wheel of the car with your family or loved ones and discover new places.