21 Jan. 2020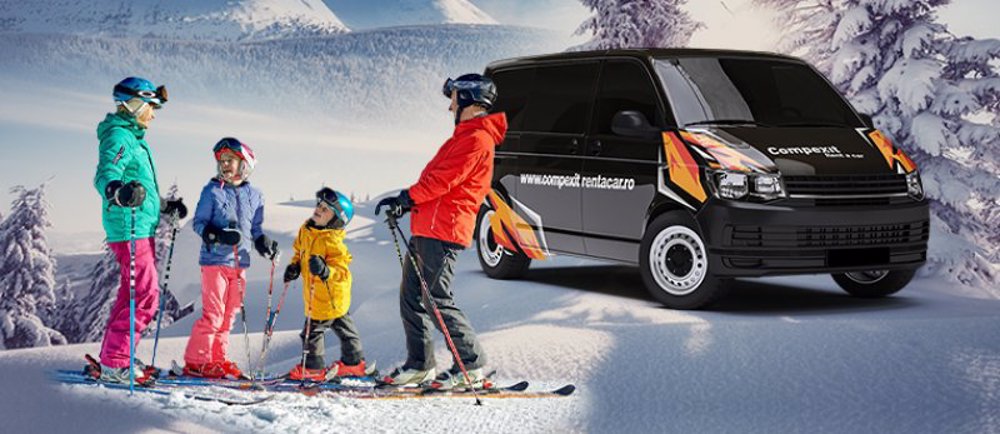 If you are a winter sports enthusiast and you want to go with your friends or family to the mountains to take advantage of the good weather for such activities, you will definitely need a car to get there. In case you want to choose a car rental service, one of the ideal car for such a trip is Volkswagen Caravelle, Van Class.
Here are some of the advantages of choosing this car for a mountain trip with your friends:
1. Generous space
When you go to the mountains, most of the times you go with a larger number of people, family members or friends. The Volkswagen Caravelle comes with 7 seats next to the driver's, so it's spacious enough for you and your friends to travel safely and comfortably up the mountain.
2. Place for luggage
Going to the mountain, especially for winter sports enthusiasts, also involves the transport of the necessary equipment, from skis and dampers, to the snowboard, depending on the activity you practice. The luggage capacity of such a van is quite large, so you don't have to worry that you won't have anywhere to store all your favorite sports equipment.
3. Flexibility
Mountain vacation requires a lot of luggage, and a rented car can be a useful and cost-effective way to transport groups and families. Choosing a multi-seat vehicle becomes so efficient both financially and logistically. In addition, the model offers both space and flexibility, and moving from one destination to another becomes much easier.
Whether you are planning a mountain vacation a long time in advance or you decide spontaneously to take advantage of the right time to practice your favorite winter sports, a rental car is an optimal way to get to your destination quickly.